T Levels are a new qualification designed to give you a head start towards your chosen career, an apprenticeship or a degree at university. We caught up with some of our students to find out what they are enjoy most about their T Level course.
Hannah was one of our first T Level students at EKC Canterbury College, studying the Health T Level, where she learnt about working in the healthcare sector, supporting health and wellbeing and providing person-centered care.
She said: "I really enjoyed my first year of the Health T Level and the second year is great so far. Using the Simulation Suite has been brilliant as I'm able to put the theory I learn in lessons into practice and carry out medical procedures including measuring heart rate and CPR.

My industry placement at a local residential home has been very rewarding and I've really enjoyed working there. I've been able to look after the residents and use what I have learnt in my lessons at College, carrying out day-to-day care.

Whilst on my placement, I've been able to shadow the district nurse which was amazing, I was able to see them dress residents with skin conditions and other medical issues. It's been great gaining this experience as I am aspiring to be a Paramedic and study Paramedic Science at university after College."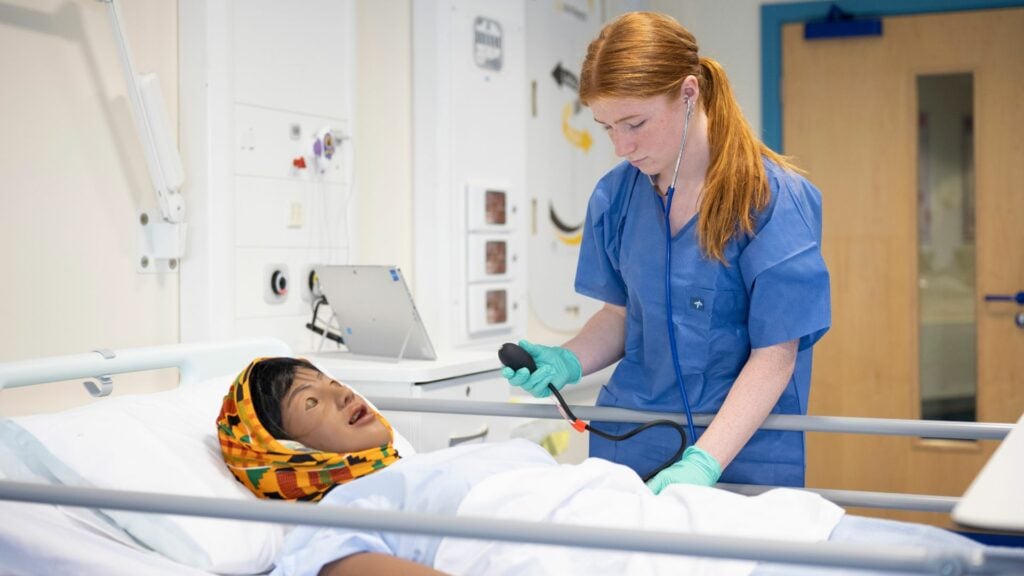 Scott is currently studying Design, Survey and Planning for Construction T Level, where he is currently learning about a range of construction skills including the science behind building design, construction methods and design principles and processes.
He said: "I chose to study the T Level in Design, Surveying and Planning for Construction as I previously took part in work experience over the summer as a Quantity Surveyor, and this has motivated me to become one myself. It's a well-paid role, and with it being both computer-based and practical, I think it would be the right fit for me. Quantity surveying is currently in high demand in the building industry as there are a lot of businesses who need Quantity Surveyors otherwise they can't begin the build.

The course is really enjoyable so far, my tutor is very good and has helped us all understand our work and supported us where needed. Our classrooms have great facilities, including specialised digital software that we use in lessons. We all get along really well as a group in lessons, and are able to complete work in a friendly environment."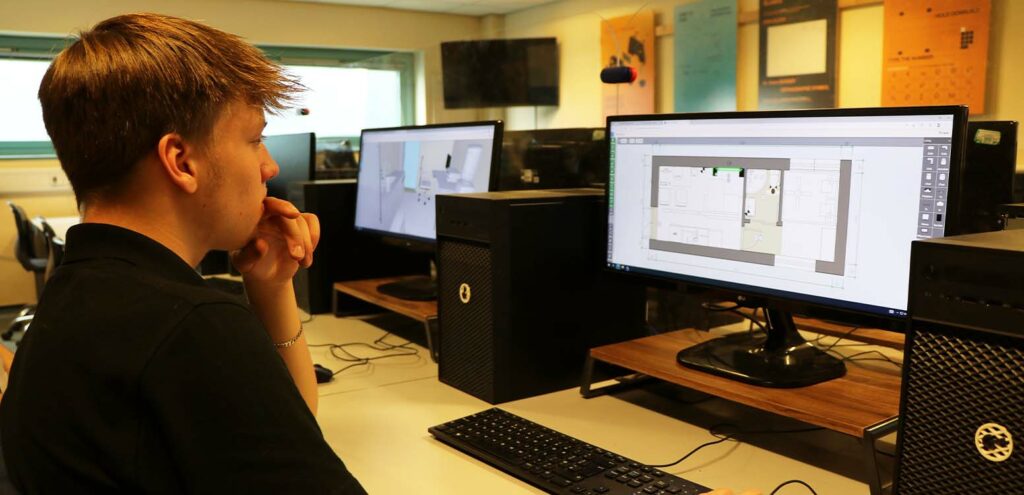 Joseph is currently studying Digital Production, Design and Development T Level where he is learning about using data in software design, digital technologies and testing software, hardware and data.
He said: "I'm really enjoying the course as I can specialise in a subject that I am passionate about, whilst gaining the equivalent of 3 A Levels.

My favourite area of learning so far has been the legal side of design, exploring legislation surrounding copyright and data protection and how you can build your own software and legally protect it. It's been great developing our skills using coding programmes and new types of digital systems. I have three tutors, who teach us different topics and they are all very supportive and knowledgeable.

After College, I'm looking forward in working in the industry in the future, specialising in coding and digital systems, and my T Level has helped to give me an idea of what a job in coding would be like."
Leonie also studied the Health T Level.
She said: "Studying on the Health T Level has been really great. I've been able to use the skills I've learnt on my course during my industry placement at Crownwood Healthcare, a local nursing home in Temple Ewell.

You really gain a connection with the residents and I feel like I'm making a positive difference to their time in the home. As well as carrying out everyday care, I'm able to shadow the nurses on their medical round, and have carried out medical procedures. 

The Simulation Suite at College is brilliant, it has state-of-the-art equipment that we learn on, allowing us to practice carrying out hundreds of different medical procedures.

In our first year, we visited Greenwich University and I had the opportunity to practice delivering a baby in their maternity simulation ward, which was amazing as I'm aspiring to become a midwife."
With more T Levels launching each year, this qualification can open up doors to so many opportunities. Come and see what you can achieve with a T Level at EKC Canterbury College.